Bread Dough Mixers
Professional Spiral Mixers
ideal for Artisan and Industrial Bakeries
Our bread mixers guarantee maximum efficiency and high productivity with all types of dough. The specialization we have achieved in the field of spiral mixers has allowed us to develop a line of spiral mixers particularly suitable for processing bread dough.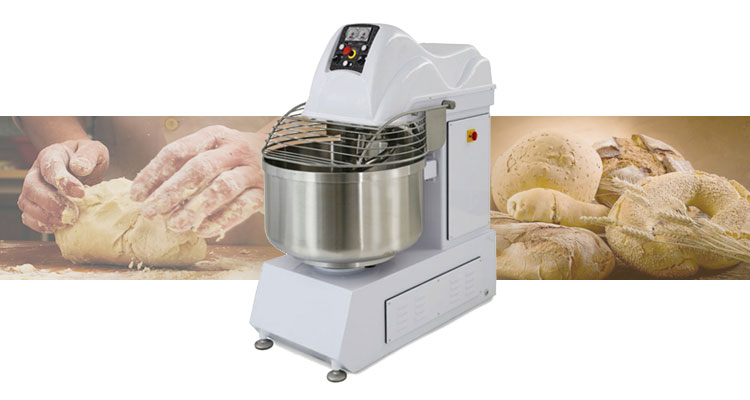 A wide range of Bread Mixers:
Spiral Mixers with Fixed Bowl
Spiral Mixers with Lifter
Spiral Mixers with Removable Bowl
Spiral Mixers French Style
Our bread dough mixers are currently sold successfully in more than 40 countries, not only in Europe but also in Australia, in the United States and Mexico. These bread mixers are suitable for Bakeries, Pastry Shops, Pizzerias, Food Industries, Pub and Hotels.
Why our Bread Mixers are so worthy:
They allow very short processing times and therefore high productivity
They ensure perfect dough processing
They can be easily cleaned and do not require special maintenance
They are intuitive and easy to use
They guarantee maximum security
They can be used both in manual and automatic mode
All the parts in contact with the dough are made of stainless steel
If you want to know more about our Bread Mixers:
We will contact you as soon as possible !